Mountaineering With The Mazamas
Reflecting on all the adventures I went on in 2017 brings back many beautiful places and a sense of accomplishment. I was able to visit many unique and beautiful places, and feel like I barely scratched the surface of what the PNW has to offer. From backpacking to skiing to rock climbing and even a touch of mountaineering, my free time was spent outside as much as possible. I plan on continuing to explore, and to chase bigger dreams and aspirations.
For 2018, I have started establishing goals I'd like to accomplish. First goal was to get into the Mazama BCEP (Beginner Climbers Education Program). As of right now, I'm halfway through the 8 week course and have been loving every second! There's so much to learn on how to mountaineer (the sport of climbing mountains) safely and efficiently, and the Mazamas does a phenomenal job of instructing.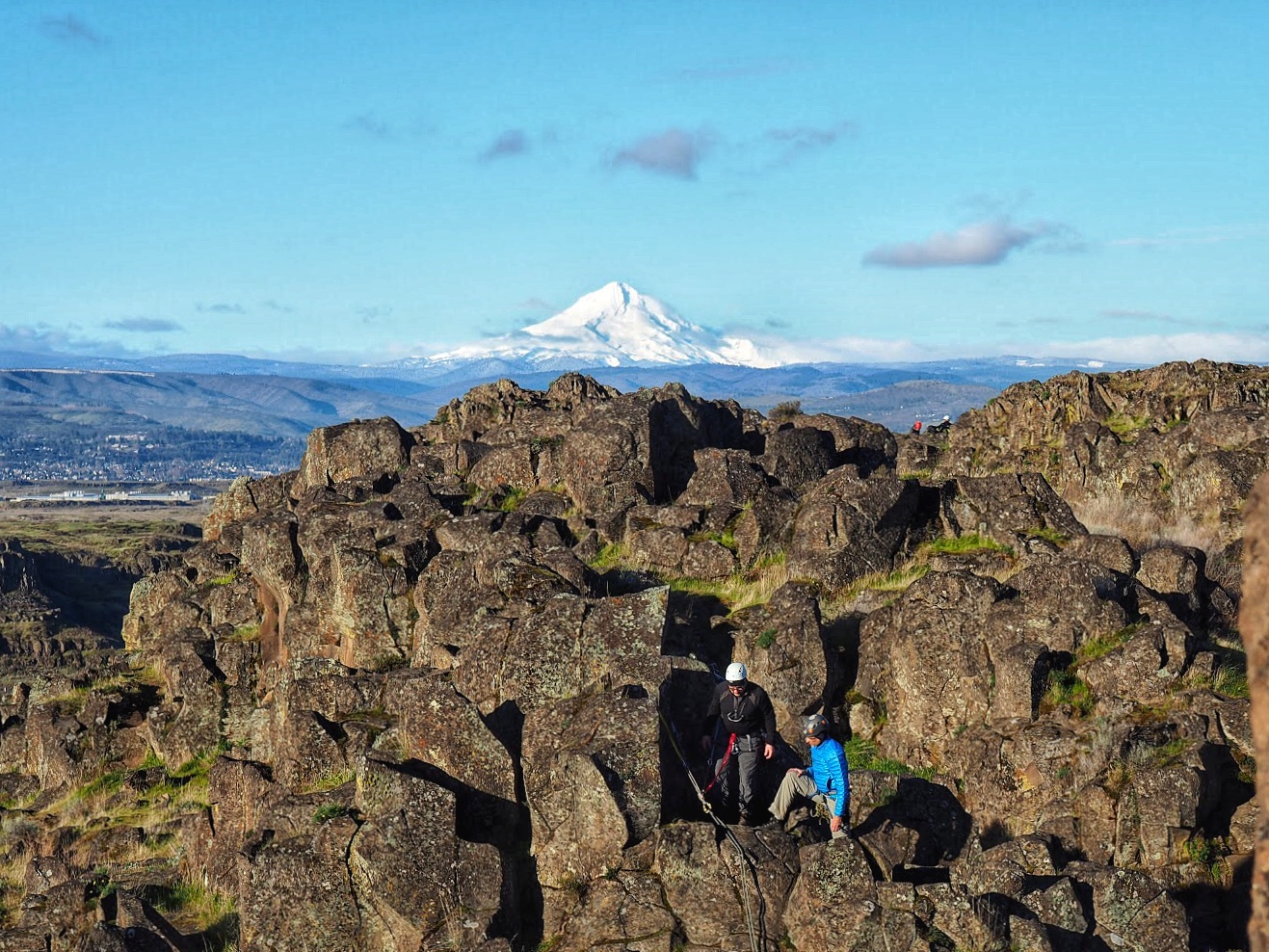 Throughout the course, we have a conditioning hike every weekend, along with skills sessions on Mt. Hood for snow and Horsethief Butte for rock. With these out of town skills sessions, we stayed overnight at the Mazamas lodge on Hood and Maryhill State Park with 5 other groups. These overnights have been the highlight for me because we get to mingle with fellow students, assistants, and instructors.
The people I've met are inspiring, knowledgeable, and experienced. I've already made some great connections, and am looking forward to reaching many a summit with my new friends. One of the recurring statements I've heard from assistants and instructors is how many lifelong friends they've made through the Mazamas. It's more than a nonprofit-it's a community, a family. Some people have climbed 30 mountains together, many others have found spouses and best friends. I'm honored to be part of such a fantastic organization, and am excited to have more friends who share the same passion and obsession of elevation gain as myself.
2018 will be a year of growth, challenges, and rewards of monumental proportions . I'm already counting down to summer so I can throw myself into mountaineering with a solid base of knowledge and the greatest group of people to climb with.